Creating memorable themes
Whether you want to reward your people for great work or inspire them to strive for excellence, creating memorable themed events is our strength. Formal or casual, anything is possible. We can work with your ideas or develop concepts based around your brand, vision, values or other aspects of your organisation.
Looking after every detail
We partner with a trusted pool of designers, technicians, stylists, caterers and florists. Our network also gives us access to a huge range of props, entertainers and anything else necessary to bring a theme to life. Special touches can include hand-made invitations, teasers, menus and goody bags.
Exclusive venues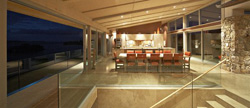 To set the scene for a great event, we have a portfolio of exclusive venues and boats. We also have access to hundreds of other possibilities, through our contacts in the tourism and hospitality industries.